SISD admin has lifted the lockdown and classes are back in session! Thank you for your patience and cooperation!

All SISD campuses are currently on a hard lockdown per the request of the Snyder Police Department. All students are safe and under the supervision of staff and faculty. Parents will not be allowed in the buildings until the lockdown has been lifted. We will provide more information as it becomes available. Thank you for trusting us with the safe keeping of your children

School Administration will answer questions about the TEA sanctions and explain the difference in the two pathway options. You have a say! Parent petitions for the two options are due on Thursday, October 31, 2019. Petitions will be available to sign at the meetings. Usted tiene algo que decir! Las peticiones de los padres para las dos opciones se deben entregar el jueves, 31 de Octubre de 2019. Las peticiones estran disponibles para firmar en la reunion. Monday/Lunes 10/28 12-1pm Colonial Hill Baptist Church Family Life Center and 6-7pm at the Snyder Junior High School Cafetorium.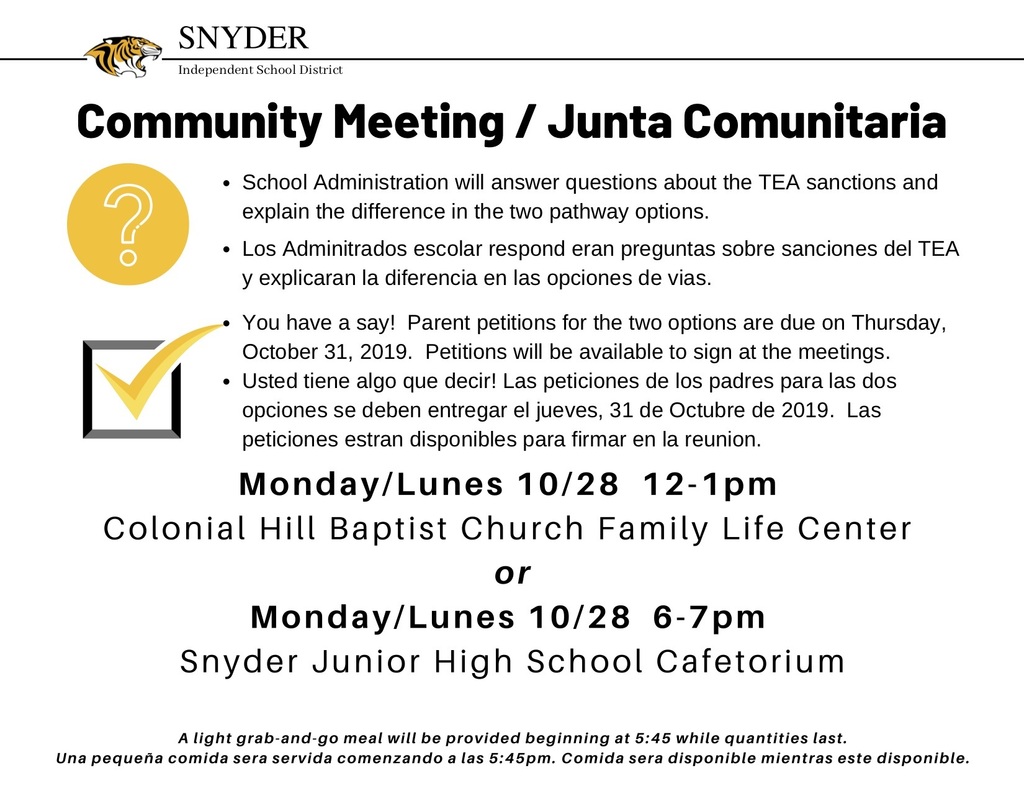 We are SO excited to recognize our first group of students who have reached 100 steps on their reading practice logs. As of today, the goal is 86 steps, but these students have gone above and beyond! Students earn steps every day! 1 step is equal to 15 minutes of reading. They should be getting 2 steps at school daily, 2 steps at home daily during the week, and 2 steps at home during the weekend. Each student should have a total of 22 steps or 5 1/2 hours of reading logged each week!! Parents: Please make sure you're signing reading logs at home! Making sure our students are immersed in reading is one of our priorities. We need your help in fostering a love of reading! We are so excited to see how many steps are logged for our kids this year. Thank you for your help with this!

Field Trip Updates: The weather looks like it will not cooperate with us this Thursday for field trips. Overall, it will be cold and rainy. *Pre-K/PPCD Field Trip: They will NOT go to the pumpkin patch. Unfortunately, all pumpkin patches in the area are already booked for the season. They will schedule an additional field trip in the spring since they were unable to go to this one. **Kindergarten Field Trips: The classes of Solis, Soliz, Jennings, Krueger/Alexander, and Minyard WILL go on their zoo field trip on Wednesday as scheduled. The classes of Miller, Mercer, Groves, Griffith, and Jackson will postpone their zoo field trip to another day. We will let you the new date for it as soon as we schedule it. We are sorry for any inconvenience this may cause, but we want our students to enjoy their field trips and not be miserable in the weather! Let us know if you have any questions.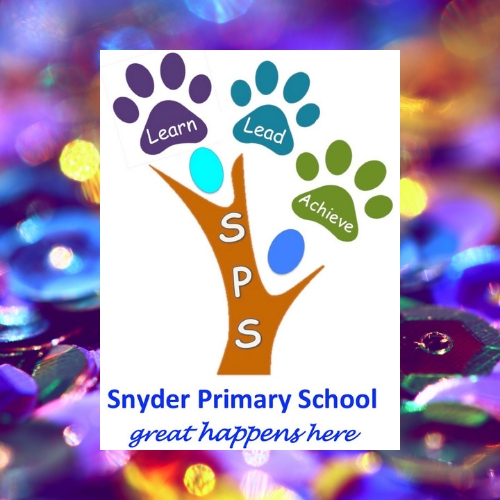 SISD Administration will hold three community meetings to discuss the educational framework for the two pathways discussed during the October 7th Community Meeting. Please make an effort to attend one of the meetings. Each meeting will provide the same information. Please join us in the SJHS cafeteria from 6-7.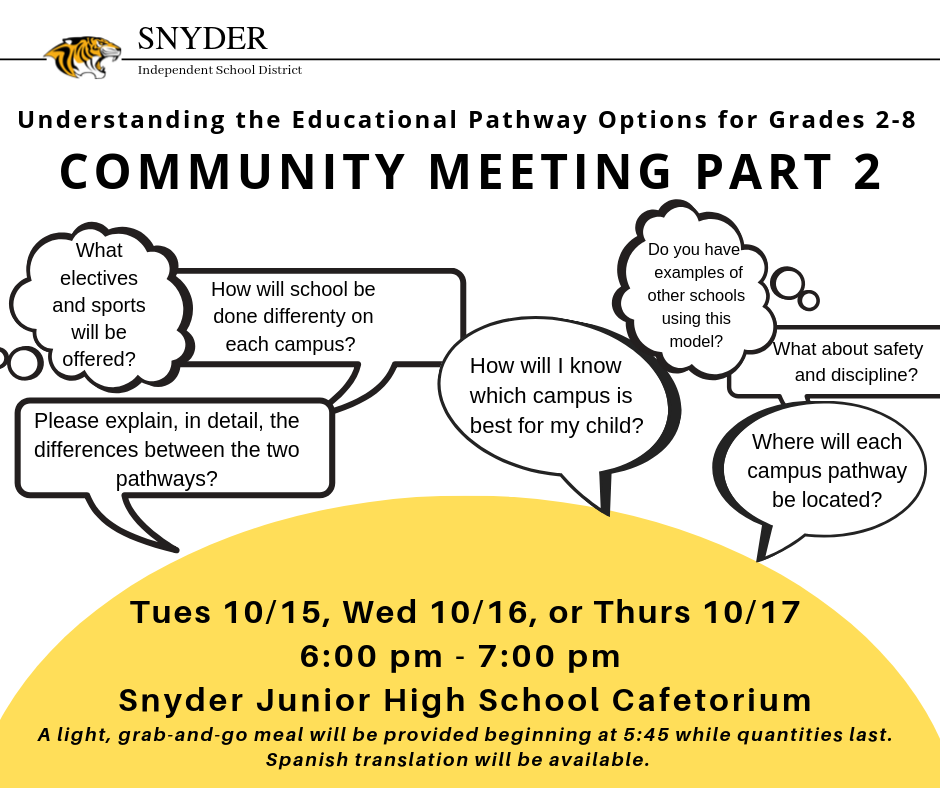 Game Changer of the Week Yuliana Thamez began her career at SISD as a teacher aide. Her passion for education developed her into a prime candidate for the TechTeach program and on to a classroom teacher! SPS is thankful for the dedication Mrs. Thamez exudes to her students and peers. Congratulations Mrs. Thamez!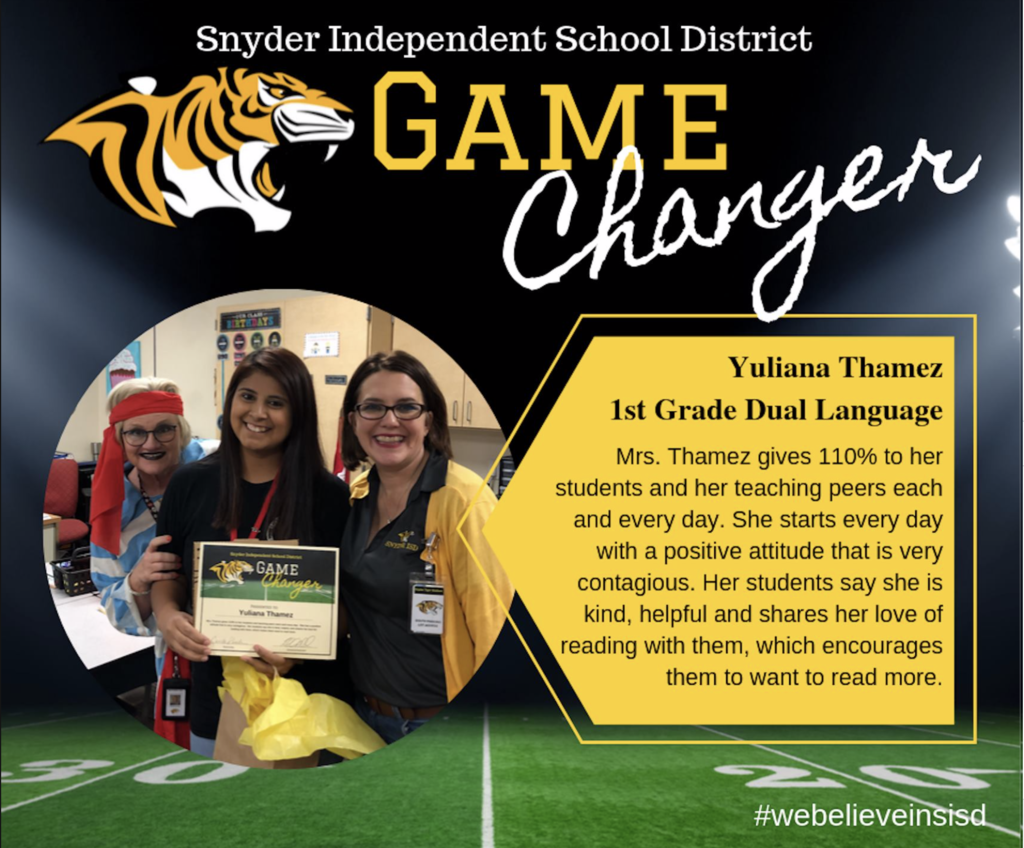 Snyder Primary Parents! The PTO will be kicking off their fundraiser with dress up week. Be sure to stay connected with the PTO and lend a helping hand! Follow their SPS PTO FB page at
http://bit.ly/2mT7g5Y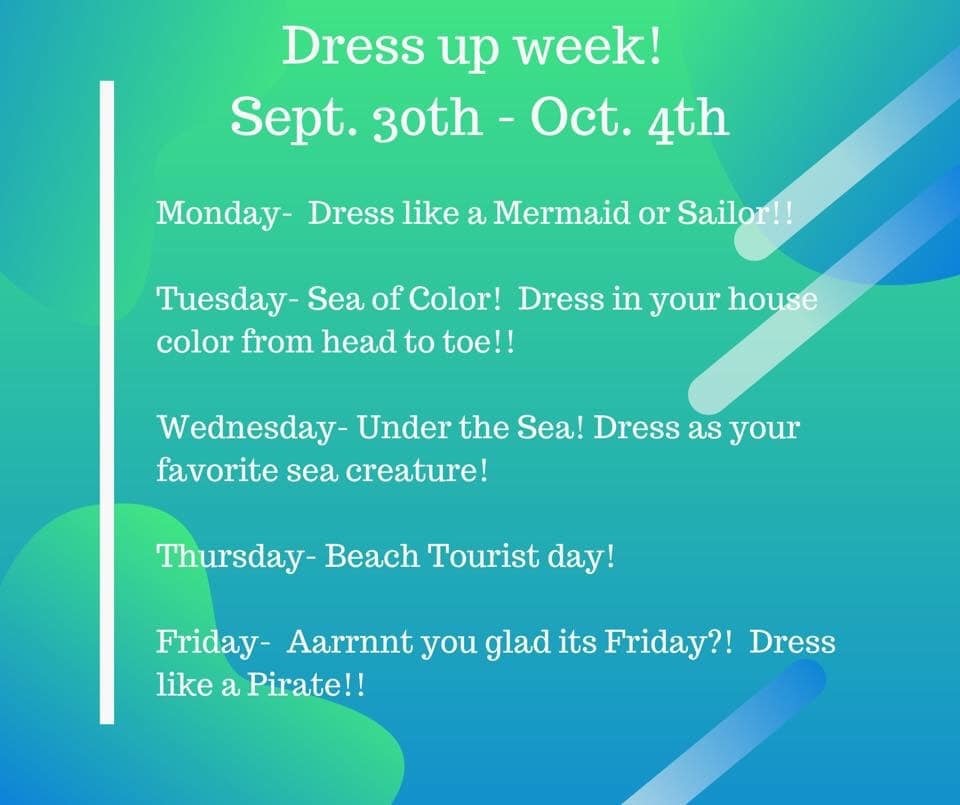 So that we can provide you with the most up to date information possible, the Community Meeting will be moved to Monday, October 7th from 6pm-7pm at Worsham Auditorium. In the meantime, if you have any questions, please email
ebland@snyderisd.net
or call 325-574-8900.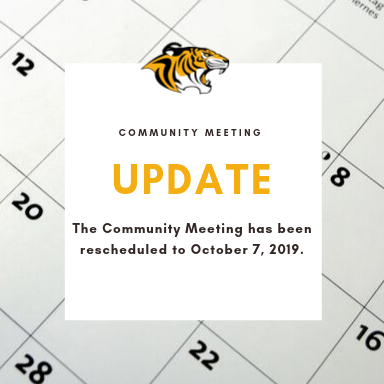 Have you missed an opportunity to complete the drug policy presentation? Tonight is the last chance before school begins! Stop by the SJHS campus during the 7& 8th-grade open house tonight from 5:30-7:00 and take care of business! Presentations will run every 15 minutes in the library. Parents must accompany their student! All incoming 7th-12th graders UIL participants must attend a presentation. Keep in mind: *Each participant only has to attend one presentation. *All presentations are the same regardless of campus, presenter, or organization. Same policy district-wide. *Parent and participant(s) must attend together.