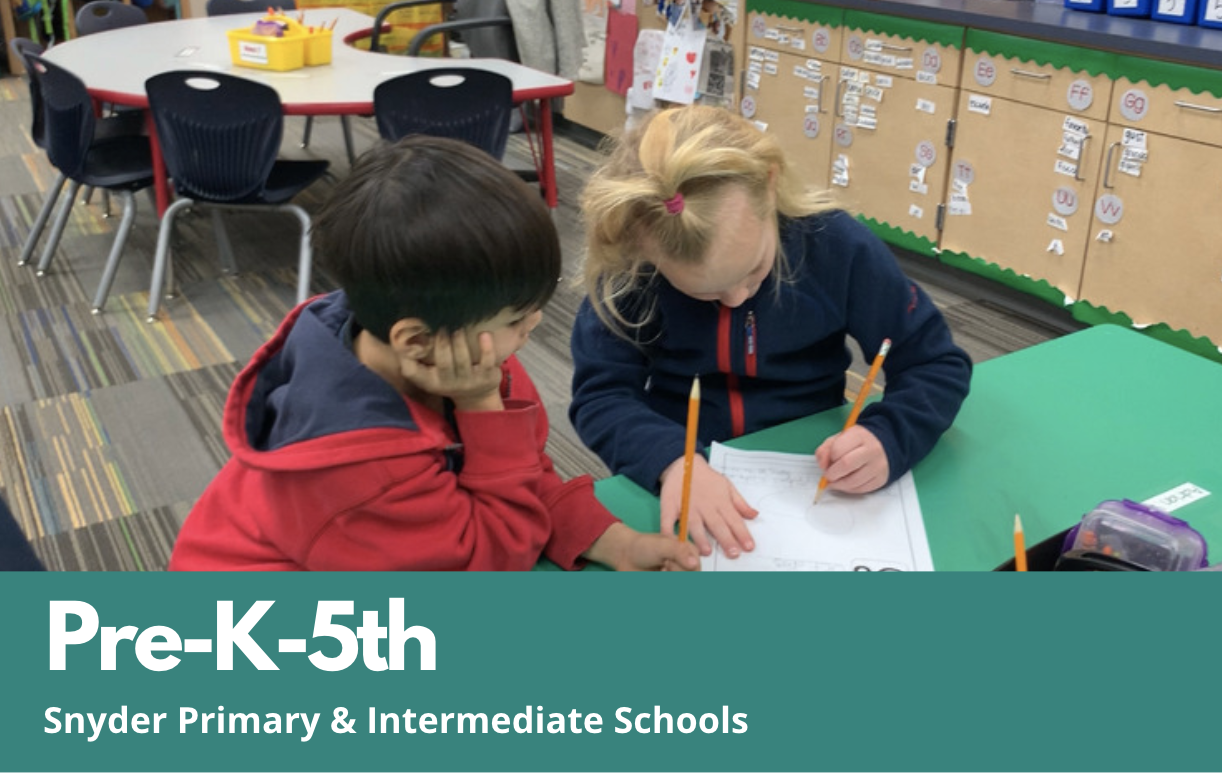 Additional Academic Support: Tutorials, RTI (Response to Intervention), and Special Education Services are available to students who need additional support. When needed, our certified staff will meet with the parent, student, teacher, and other staff to develop a plan for success.
Dual-Language Program: Elementary students have an opportunity to learn a second language over the course of six years. Students apply and enroll in Kindergarten and remain in the program through 5th grade.
STEM Labs: Both campuses have dedicated STEM spaces equipped with hands-on materials like legos and a lego wall, robots, 3D printers, and other technology. These labs are the perfect area to foster creativity and expand their knowledge. Additionally, each campus is home to a student-run greenhouse to grow and harvest plants. Students also visit our own student-based enterprise and "living lab," Evergreen Research & Retail Greenhouse. Snyder High School students manage the greenhouses, totaling over 20,500 sq. feet, where they grow and sell plants to the community.
In this video, Ms. Stewart is teaching her art students about color theory! These third graders are learning about primary, secondary, and intermediate colors on the color wheel. After the lesson, students created their own paintings. The lesson sparked their imagination, with many students creating and naming unique colors!